7 PLAGUES THAT ARE HITTING OUR PLANET RIGHT NOW!
1. A PLAGUE OF MILLIONS OF RATS IN AUSTRALIA! 
Could you imagine having so many rats infesting your community that it is literally impossible to ever get away from the smell?  Right now, millions upon millions of rats are making lives miserable for countless residents of Australia, and in some instances it is literally taking hours just to clean up all of the poop that they leave behind…
Mice in the cabinets. Mice in the streets. Thousands upon thousands of mice in the barn, pooing so much it takes six hours to clean up their waste.
These are scenes from Queensland and New South Wales, Australia, where an out-of-control mouse infestation is making life miserable for farmers, grocers and other citizens of the eastern Australian states.
Some farmers have already lost entire grain harvests to the rampaging mice, according to local media reports, while hotels have had to close because they can't keep the critters out of the rooms. Staff at a grocery store in a small town northwest of Sydney reported catching as many as 600 mice a night.
2. LARGE EARTHQUAKES! 
According to the USGS, usually we get about 15 earthquakes of magnitude 7.0 or greater each year…
According to long-term records (since about 1900), we expect about 16 major earthquakes in any given year. That includes 15 earthquakes in the magnitude 7 range and one earthquake magnitude 8.0 or greater.
So far in 2021, we have already had 7 that are magnitude 7.0 or greater, and that includes a magnitude 7.0 earthquake that just shook Japan…
A 7.0 preliminary magnitude earthquake has struck Japan off the coast of Ishinomaki, a city located just 65 miles (104 km) from Fukushima, the site of a devastating 9.0 magnitude quake 10 years ago.
Latest information from USGS shows the earthquake has a depth of 54 kilometers (34 miles). CNN teams in Tokyo felt the tremor.
3. VOLCANOES ARE ROARING TO LIFE ALL OVER THE GLOBE! 
According to Volcano Discovery, 29 volcanoes around the planet are currently erupting right now, and that includes a volcano in Iceland that had been dormant for hundreds of years…
The Fagradals Mountain volcano in southwest Iceland had been dormant for 6,000 years. But on Friday night, following weeks of earthquakes in the area, the volcano came to life.
The eruption is the first that the Reykjanes Peninsula, where the volcano is located, has experienced in 781 years.
Video of the eruption show the bright lava oozing out of the earth, lighting up an otherwise stark dark night.
4. THE "MEGADROUGHT" IN THE SOUTHWESTERN UNITED STATES!
NBC News is telling us that there is "little hope for relief" any time soon…
With nearly two-thirds of the United States abnormally dry or worse, the government's spring forecast offers little hope for relief, especially in the West where a devastating megadrought has taken root and worsened.
Weather service and agriculture officials warned of possible water use cutbacks in California and the Southwest, increased wildfires, low levels in key reservoirs such as Lake Mead and Lake Powell and damage to wheat crops.
5. ARMIES OF LOCUSTS IN AFRICA AND THE MIDDLE EAST!
In 2020, giant armies of locusts the size of major cites relentlessly marched across parts of Africa, the Middle East and Asia. Millions of farmers had their crops wiped out, and experts told us that it was unlike anything they had ever seen before.
That was only supposed to be a one year plague, but now it is happening again…
A single locust swarm can contain up to 80 million locusts and fly 30 to 80 miles in one day depending on the wind. By the time, spraying planes arrived at the WhatsApp coordinates the next day, it was often too late.
The locusts had warmed up in the morning sun and moved off into the wilderness, laying millions of eggs. Every day, each locust can eat its weight in vegetation daily and multiplies twenty-fold every three months. A swarm can easily eat as much food as 35,000 people in a single day and multiple two dozen times in three months.
6. H5N8 BIRD FLU IN RUSSIA!
When cases of H5N8 bird flu started to pop up in Russia, many experts started to become extremely concerned that it could start being transmitted from human to human.
Because if it starts spreading widely among humans, the percentage of victims that will die will be far higher than for COVID.
Unfortunately, one of the top experts in Russia says that there is "a fairly high degree of probability" that it is now being passed from one person to another…
A mutating strain of bird flu that has emerged in Russia has "a fairly high degree of probability" of human-to-human transmission, the head of the country's health watchdog warned in a report.
Anna Popova, who heads Rospotrebnadzor, made the worrying prediction almost a month after scientists detected the first case of H5N8 transmission to humans at a southern Russia poultry farm, the Moscow Times reported.
7. THE COVID PANDEMIC! 
Even though people are being vaccinated at a feverish pace all over the globe, the number of confirmed cases in Brazil is higher than ever before and experts are telling us that a "fourth wave" has begun in Europe.
Could it be possible that the vaccines are not going to be the "saviors" that so many people were anticipating?
At this point, more than 2.7 million victims have already died from COVID, and more are passing away every single day.
But even though so many bad things have already happened, I believe that what is on the horizon is going to be much worse.
God is shaking this world up saying…WAKE UP WAKE UP! THIS DISPENSATION OF GRACE IS ABOUT TO COME TO AN END!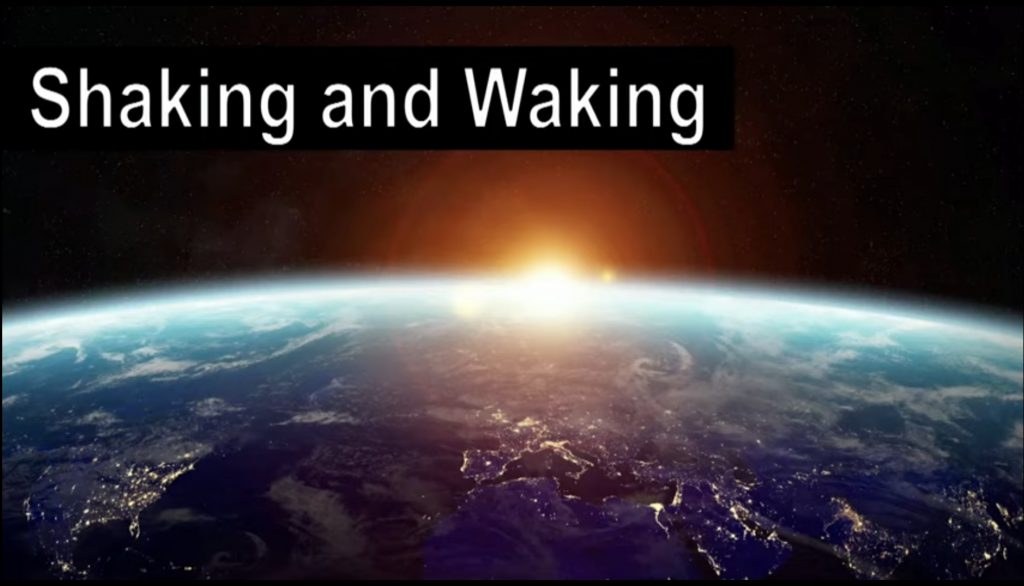 The birth pangs have increased globally infrequency and intensity!!!
United Nations: The head of the World Food Program says the Nobel Peace Prize has given the U.N. agency a spotlight and megaphone to warn world leaders that next year is going to be worse than this year, and without billions of dollars "we are going to have famines of biblical proportions in 2021."
'We were able to avert it in 2020 … because the world leaders responded with money, stimulus packages, deferral of debt,' David Beasley said.
California has become Hellifornia! This headline said it all!!!…
'Good morning, hell': Californians awake to eerie orange apocalyptic skies as wildfires rage!
GLOBAL PESTILENCE (MATTHEW 24:6)!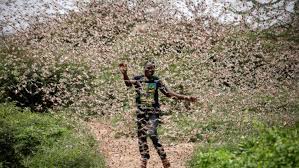 ▪︎ 10 'plagues' are hitting our planet simultaneously as giant swarms of locusts are absolutely devastating entire regions, extremely unusual storms are confounding meteorologists, earthquake and volcanic activity are both on the rise, and five very dangerous diseases are sweeping across the globe!!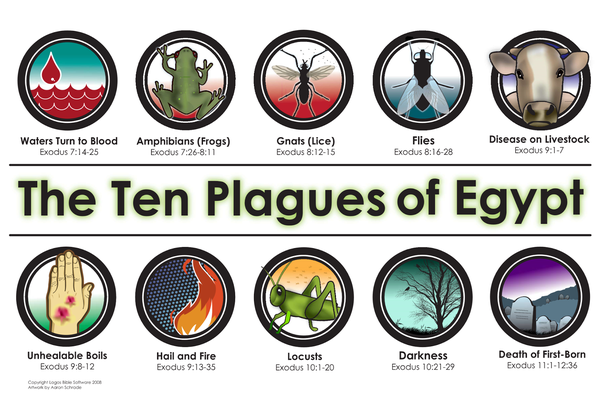 ▪︎ The sun has entered 'lockdown' period called a 'solar minimum' which astronomers fear could lead to brutal cold, famine and volcanic eruptions!
▪︎ The UN is now admitting that this coronavirus pandemic could spark famines of "Biblical proportions"!
▪︎Famine risk for millions in second locust wave!
▪︎Tropical Storm Cristobal, a record-breaker, forms over southern Gulf of Mexico!
▪︎NOAA Predicts Above-Average 2020 Hurricane Season!

GLOBAL INCREASE IN EARTHQUAKES (MATTHEW 24:7,8)!
▪︎The number of global earthquakes is 3 times above normal! Looking at the entire globe, we have averaged 193 earthquakes of magnitude 1.5 or greater per day so far in 2019!
▪︎300 Earthquakes at Yellowstone in May as super volcano Lingers!
▪︎Yellowstone volcano warning over 'unavoidable' supereruption!
▪︎Yellowstone volcano: 'Very short timeframe' needed for superuption stunned scientists!
▪︎'No part of US is safe' Yellowstone warning issued after 'rising magma' signs identified
▪︎'No one's taking it seriously!' First signs of Yellowstone 'titanic eruption' identified!

THE 4 HORSEMEN OF THE APOCALYPSE (REVELATION 6)
The Four Horsemen of the Apocalypse are described by John of Patmos in his Book of Revelation, the last book of the New Testament. The chapter tells of a "'book', or 'scroll', in God's right hand that is sealed with seven seals". The Lamb of God, opens the first four of the seven seals, which summons forth four beings that ride out on white, red, black, and pale horses.
The four riders are seen as symbolizing Conquest, War, Famine, and Death, respectively. These four horsemen symbolically portray four disastrous occurrences that will take place before the second coming of Jesus Christ!
🐎THE FIRST HORSEMAN : THE RIDER ON THE WHITE HORSE
📖 Revelation 6:1-2
1 And I saw when the Lamb opened one of the seals, and I heard, as it were the noise of thunder, one of the four beasts saying, Come and see.
2 And I saw, and behold a white horse: and he that sat on him had a bow; and a crown was given unto him: and he went forth conquering, and to conquer.
The first horse, a white one, seems bent on conquest (Revelation 6:2)! The Antichrist 
does try to mimic works the Messiah can do such as miracles (2 Thessalonians 2:9), and he seems bent on conquering the world.The white horse and rider represent three and a half years of peace followed by three and a half years of war represented by the bow. The Anti-Christ is the first of God's judgments on a Christ-rejecting world. He who claims to be a savior is really a "Trojan Horse."
🐎🗡 THE SECOND HORSEMAN : THE RIDER ON THE RED HORSE
📖 Revelation 6:3-4
3 And when he had opened the second seal, I heard the second beast say, Come and see.
4 And there went out another horse that was red: and power was given to him that sat thereon to take peace from the earth, and that they should kill one another: and there was given unto him a great sword.
The next horse, a fiery red one, takes peace from the Earth (Revelation 6:4). He carries a large sword and blatantly represents war and violence. This makes sense to follow after the conquest-driven horse and rider. Conquest often leads to war.The antichrist will seek to wage physical war as well as spiritual war!
🐎⚖THE THIRD HORSEMAN : THE RIDER ON THE BLACK HORSE
📖 Revelation 6:5-6
5 And when he had opened the third seal, I heard the third beast say, Come and see. And I beheld, and lo a black horse; and he that sat on him had a pair of balances in his hand.
6 And I heard a voice in the midst of the four beasts say, A measure of wheat for a penny, and three measures of barley for a penny; and see thou hurt not the oil and the wine.
This rider carries a pair of scales in his hand and seems to refer to a famine that will wipe out wheat and barley supplies, and spare oil and wine reserves (Revelation 6:5-6). It takes an entire day's wages just to buy a quart of wheat. "Balances" reveal scarcity. 
🐎THE FOURTH HORSEMAN : THE RIDER ON THE GREEN HORSE
📖 Revelation 6:7-8
7 And when he had opened the fourth seal, I heard the voice of the fourth beast say, Come and see.
8 And I looked, and behold a pale horse: and his name that sat on him was Death, and Hell followed with him. And power was given unto them over the fourth part of the earth, to kill with sword, and with hunger, and with death, and with the beasts of the earth.
What is the result of war and famine? Death.
The word "Pale" is the Greek word for "green." This is the ashen look of dead bodies without blood. The pale horse has the power of famine, plague, and to kill by sword and by the wild beasts (Revelation 6:8). Sickness and famine often break out as a result of warfare, 

We can see that the tribulation is casting its shadow right here right now globally! JAN MARKEL recently stated…The 4horsemen of the apocalypse may be training on some race track somewhere, you can almost hear their hoofbeats!!
The word corona in coronavirus means 'crown' in Latin. Coronavirus gets its name from the crownlike spikes that it has on its surface.
Since the beginning, I've believed the mainstream news have irresponsibly hyped up the threat of COVID-19. Isn't the definition of terrorism "creating fear to push an agenda"?
When I saw how COVID-19 was being used to create draconian laws to control us, I expected to see 666 in the numerology. And in fact it's all over it.
COVID-19 = 36 (Three 6's)
Each letter of the alphabet corresponds to a number. For example, A=1,B=2, C=3, and so on. But when you get double digits for a letter, you add them together.
For COVID-19, this gives us:
C=3, 0=15 (1+5=6), V=22 (2+2=4), I=9, D=4, 1, 9
So we have 3+6+4+9+4+1+9 = 36
Or THREE SIXES (666)

The Coronavirus, Mass Animal Diseases and deaths, swarms of locusts, rivers turning into blood, which are all signs of the very very soon coming end and will only increase with the 4 Horsemen of the Apocalyspe which is the (Pale Horse) being released with the appearance of the White Horse (the False Messiah), the Red Horse (sword/war),the Black Horse (famine/poverty)!

Please reach out to your loved ones in these very final moments and share the Gospel found in 1 Corinthians 15 :1-4 and the message of salvation is found in Romans 10:9-10 !!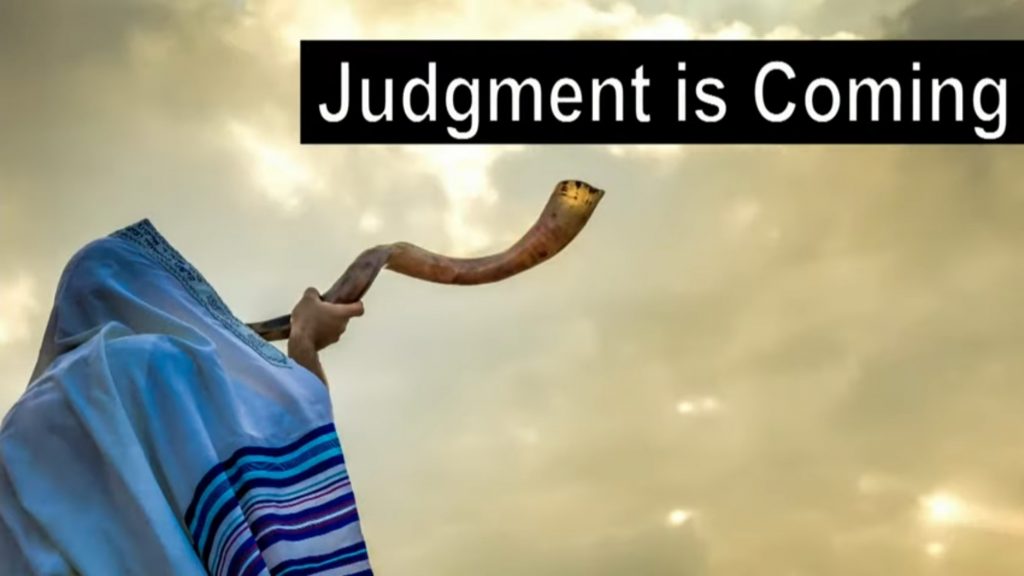 As bro Chad( Watchman on the wall 88) always says…
Let us not cease to teach and preach that Jesus is at the door, !!!
We are on the cusp on the rapture!