WHAT IS THE GOSPEL?
The Gospel is good news: Your debt has been paid; Your penalty has been carried out. That's what the word "Gospel" means.              Jesus' Death Was Necessary….
The Bible makes it clear that the death of Christ was necessary!
And just as Moses lifted up the serpent in the wilderness, so must the Son of Man be lifted up (John 3:14).
Scripture says Christ's death was part of God's eternal purpose.

Then I said, 'Here I am – it is written about me in the scroll – I have come to do your will, O God." First he said, "Sacrifices and offerings, burnt offerings and sin offerings you did not desire, nor were you pleased with them" (although the law required them to be made). Then he said, "Here I am, I have come to do your will." He sets aside the first to establish the second. And by that will, we have been made holy through the sacrifice of the body of Jesus Christ once for all (Hebrews 10:7-10).

Jesus Was The Lamb Of God…
At His baptism, when John the Baptist saw Jesus coming, He said.
Behold! The Lamb of God who takes away the sin of the world! (John 1:29).
Jesus had come into the world for the purpose of dying on the cross. His death accomplished several things.Our sins have separated us from a righteous and holy God, but in His Mercy and love towards us He has made a way of escape for all those who seek it. I am talking to you, right here and right now.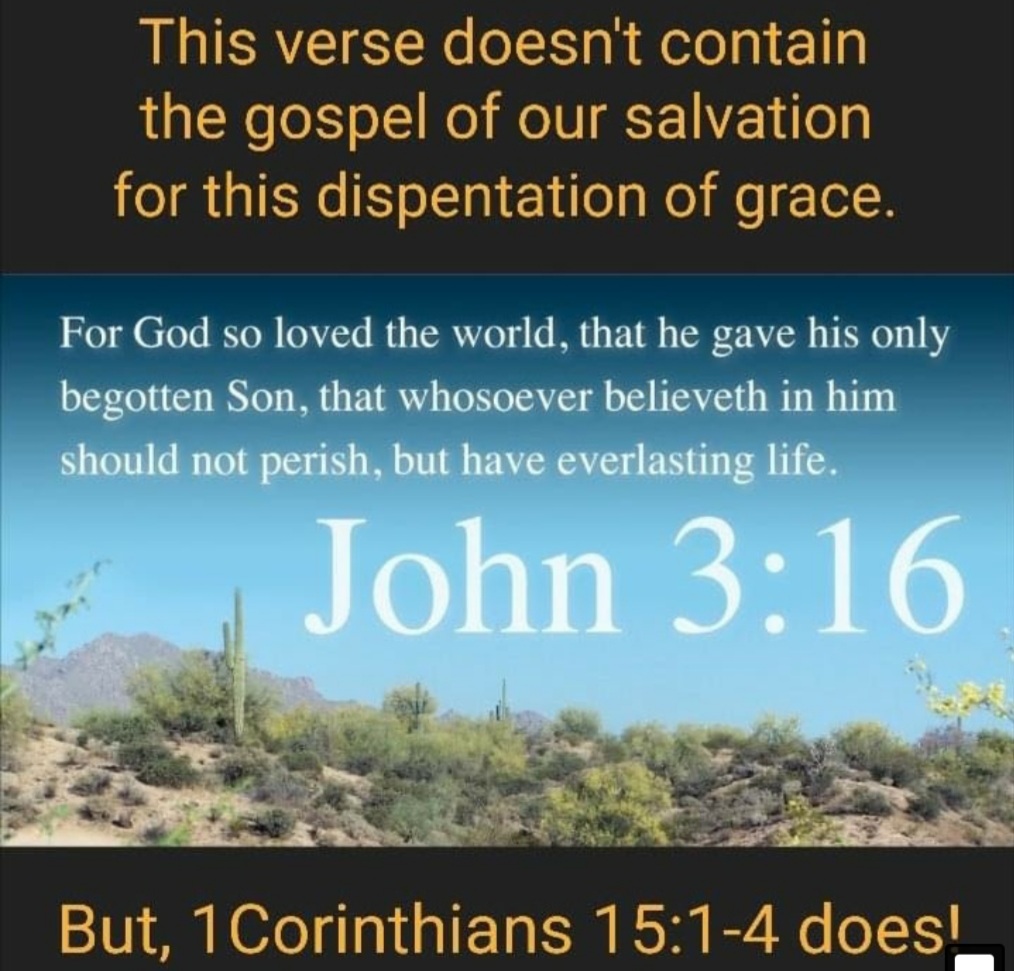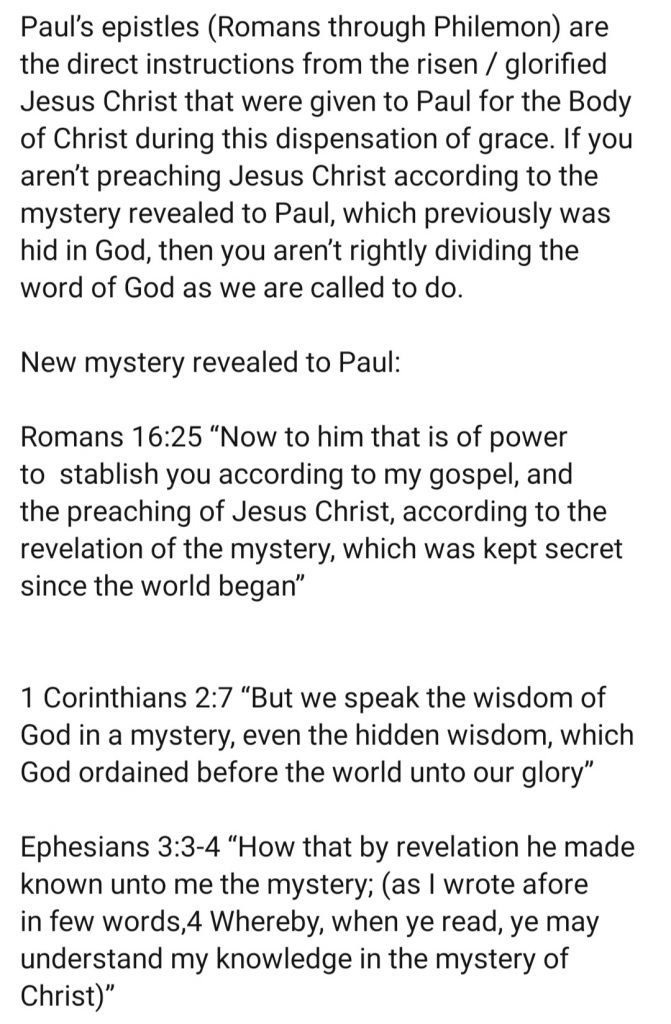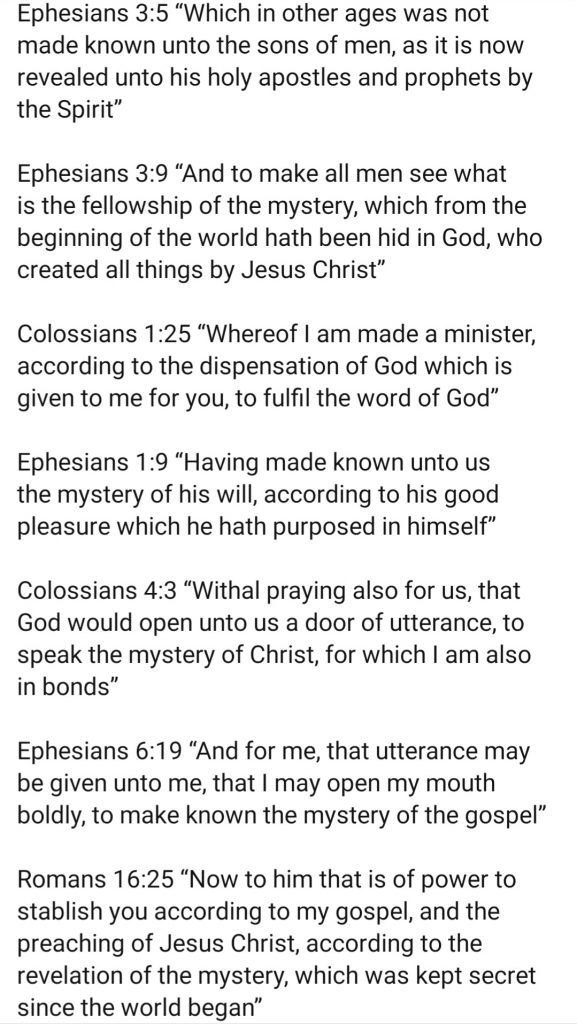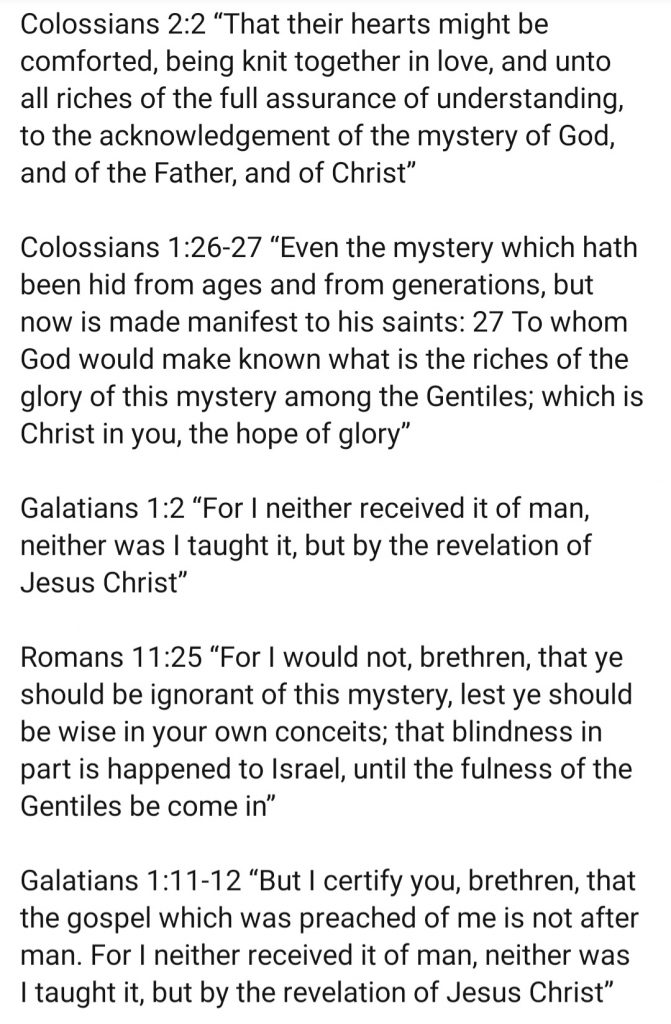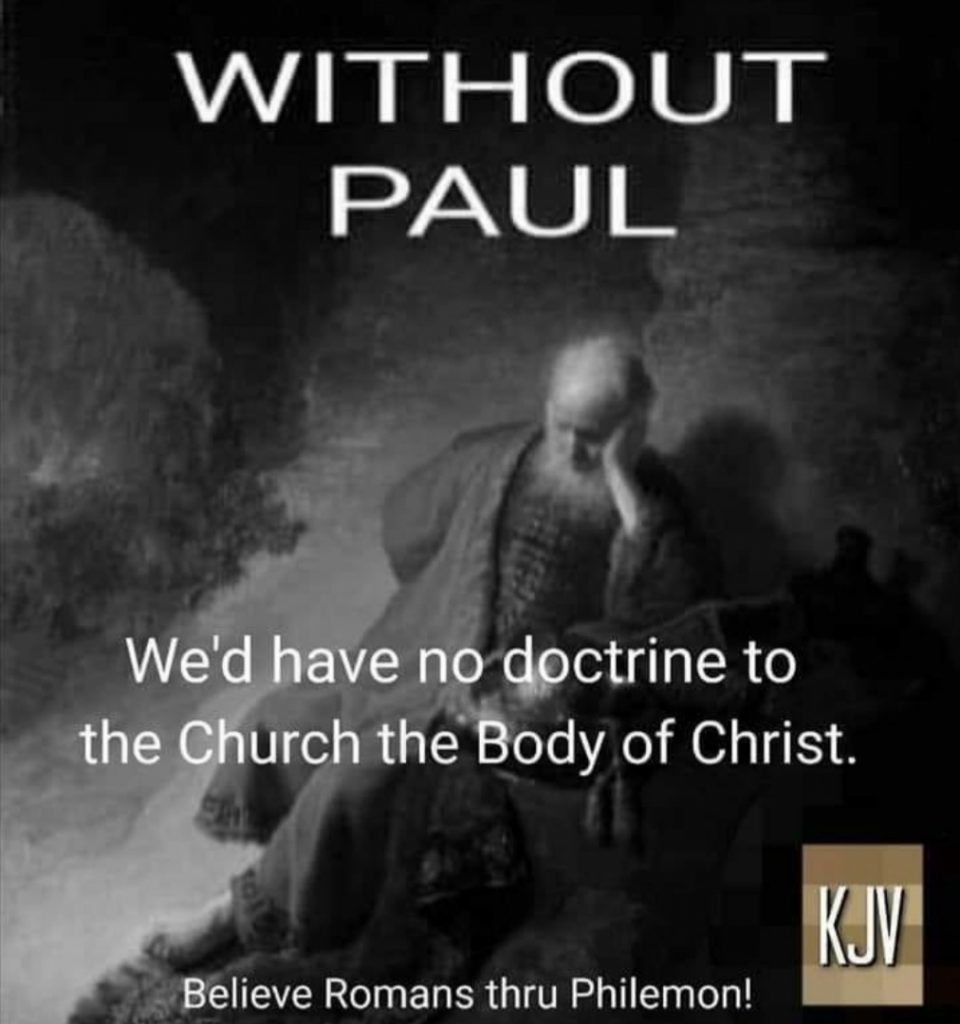 Jesus Paid The Penalty For Sin…
The death of Christ was the payment for sin-the ransom paid to God to satisfy His holy demands. The Bible pictures humans as sinners who had rebelled against God. Christ's death on the cross paid the penalty for the sin of humankind. Jesus died in our place as our substitute, receiving the punishment that was due us. God has an Amazing gift for you, it costs you nothing but it caused Him to shed every drop of blood He had so He could purchase it for you!

What is it? It's your salvation. Jesus Christ was crucified, died, was buried and rose again on the THIRD DAY according to the Scriptures. He did all that for YOU, to buy your pardon to SET YOU FREE. 

There is a penalty for your sins – eternal torment in a place called Hell! Paul wrote…..
For what I received I passed on to you as of first importance that Christ died for our sins according to the Scriptures (1 Corinthians 15:3).
Because of Christ's death, believers will not have to suffer eternally for their sins.

Because the creation itself also will be delivered from the bondage of corruption into the glorious liberty of the children of God (Romans 8:21).
The demands of a holy God were satisfied by Jesus' death on the cross.


CAPTURING THE REALITY OF HEAVEN AND HELL!
I could talk about heaven all day long. Hell, on the other hand… not so much. Why not focus on the positive? Well, for one thing, Jesus spoke more about hell than He did heaven, so it sure couldn't hurt to take a look into this unthinkable abyss in order to get a little bit of perspective for living today.
🔥Hell is torment (Revelation 14:11).
🔥Hell is darkness (Matthew 8:12).
🔥Hell is a bottomless pit (Revelation 20:1, 2).
🔥Hell is continual and eternal (Revelation 14:11).
🔥Hell is the opposite of heaven. Heaven is all good; hell is all evil.
(John 3:16-18)
God sent Jesus into this world on a mission, not to condemn it, but to save it. He now calls us to be a part of the same mission: Sharing a message of salvation rather than pointing fingers of judgment and condemnation. The truth about hell is definitely part of that message. We need to remember that; and by the power of His Spirit in us, we can communicate that to others in a way that points the way to grace, mercy, and hope.
The next time you attend a funeral, take a look at the faces of the people there – especially the unbelievers. Look closely into the eyes of those standing around the open casket and you'll see questions. Questions like: Where are they now? What actually happens after death? Is there really a literal heaven?…a literal hell?

I don't care how much education you have or how many degrees hang on your wall, a face-to-face confrontation with the awesome reality of death will make even the most earthly-minded person stop and think.
The problem is that people who don't know or respect the authority of the Word of God have no basis for finding answers to those weighty questions about eternity. They're left grasping at baseless theories and empty myths. The truth about heaven and hell is a powerful thing. It will liberate you.
"And you will know the truth and the truth shall make you free" (John 8:31). His Death Brought About Redemption For Humanity…
As we study the life of Christ we often come into contact with the term, "redemption". The word,"redeem" means "to purchase." When Christ died for our sins He paid the price for them with His own blood. Peter wrote,
Knowing that you were not redeemed with corruptible things, like silver or gold, from your aimless conduct received by tradition from your fathers, but with the precious blood of Christ, as of a lamb without blemish and without spot (1 Peter 1:18,19).
"But God commendeth his love toward us, in that, while we were yet sinners, Christ died for us.

Much more then, being now justified by his blood, we shall be saved from wrath through him. For if, when we were enemies, we were reconciled to God by the death of his Son, much more, being reconciled, we shall be saved by his life." Romans 5: 8-10 (KJV)

"And as it is appointed unto men once to die, but after this the judgment" Hebrews 9:27 (KJV)
Jesus Christ is God's Provision for Your Sinful Condition!

"But God commendeth his love toward us, in that, while we were yet sinners, Christ died for us" Romans 5:8 (KJV)

Jesus Christ was crucified, died, was buried and rose again on the THIRD DAY according to the Scriptures. He did all that for YOU, to buy your pardon to SET YOU FREE. 

"For whosoever shall call upon the name of the Lord shall be saved" Romans 10:13 (KJV)
Jesus' resurrection proves that He is able to save all who believe, just as He promised us.

Faith begins with an acknowledgement of our need for Jesus' payment for our sins upon the cross.
Ephesians 1:13-14
13 In whom ye also trusted, after that ye heard the word of truth, the gospel of your salvation: in whom also after that ye believed, ye were sealed with that holy Spirit of promise,
14 Which is the earnest of our inheritance until the redemption of the purchased possession, unto the praise of his glory.

Romans 3:23 says that "for all have sinned and fall short of the glory of God." Our need of a Savior is universal. Because all have sinned, everyone needs Jesus (John 14:6); there are no exceptions. He alone paid the debt for our sins.

RELIGION SAYS DO. JESUS CHRIST SAYS DONE!! If you have not yet placed your faith in Jesus, please, please do so before it is too late to avoid the terror that is coming upon our world.

Allow God's Spirit to open your heart to the truth of the Gospel found in the words of Scripture where we read that Christ died on the cross for our sins, was buried, rose from the dead on the third day, ascended to heaven, and is coming again for His church.
1 Timothy 1:15 KJV – "This is a faithful saying, and worthy of all acceptation, that Christ Jesus came into the world to save sinners; of whom I am chief."
John Newton, former slave ship operator and author of the world's most famous hymn, Amazing Grace, had the same perspective as Paul when he said near the end of his life, "I am a great sinner and Christ is a great Savior."
Notice that he didn't say, "Christianity is a great religion", but "Christ is a great Savior." Jesus is the way, the truth, and the life, and no one comes to the Father, except through Him. He has given us ample evidence in order for us to believe, namely, He came in to the world to save sinners. Do you know Him?

Some mistakenly think they can compensate for their sins with good behavior. In Ephesians 2:8-9, the Apostle Paul tells us that such is not the case. Eternal life comes by grace through faith; saving faith rests solely on Jesus and His sacrifice for our sins. While Christianity may fall within the dictionary's definition of religion, it is anything but a simple set of beliefs or rituals. The basic principle of Christianity that distinguishes it from religion is that it does not rely on what is done by man, but rather what was done for man.

Specifically, Jesus Christ, the Son of Almighty God, came into the world in the likeness of sinful flesh to die a death He neither earned nor deserved, in behalf of those who actually did deserve death.

Its called 'Salvation' not probation!!
Its is finished…so stop adding works and trying to finish what was finshed by Jesus on the cross! Grace is not a license to sin but free to live in his rightousness!
Evidence of eternal security….
1. Self rightousness did not save us it is not a a basis upon which salvation can be lost.
2. Salvation is not given or maintained by works.
3. If a believer can lose eternal life, then how can this life be eternal( John 3:16)?.
4. The Bible's promises guarantee security( John 10:28).
5. The assurance of salvation ( John 10:28).

6. The believer is predestined for glory (Romans 8:29-30).
7. The Spirit's seal cannot be broken (Ephe 4:30).
8. God keeps us from falling.(1 Peter 1:4-5).
9. Christ's roll as intercessor and advocate (John 17: 11-12, 20).
10. Christ's death perfectly dealt with all sins (Titus 2:14).
11. A believer cannot be removed from Christ's body (1 Cor 12:13).
12. The Bible does not specify which sins remove salvation.
13. Believers with unfruitful lives still have salvation althought lose rewards at the Bema seat (1 Cor 3:15).
You are not kept saved because of your good works, or because you read your bible, or because you're nice to people, or anything else.You are saved by the work of Jesus Christ on the cross and His resurrection, and sealed by the power of the Holy Spirit at the moment of salvation.

"My sheep hear my voice, and I know them, and they follow me: And I give unto them eternal life; and they shall never perish, neither shall any man pluck them out of my hand. My Father, which gave them me, is greater than all; and no man is able to pluck them out of my Father's hand. I and my Father are one. " John 10:27-30 

The only hope we have is Jesus. Jesus is the answer. He's the only answer, and He's the only hope. And His return for us as His church is our only hope. That's what the good news is. In fact, in 1 Thessalonians, the first epistle that the Apostle Paul wrote, he shares the gospel in the context of the Rapture in Chapter 4 of 1 Thessalonians, saying, for we believe that Jesus was crucified, buried, and rose again on the third day, and He's coming back again one day. That's the good news!

Believe on the Lord Jesus Christ, and you shall be saved.The Lord is gracious, and good to us, much better than we deserve. He is so good to us, that He made sure to make the process by which one is saved unbelievably simple to understand, and simple to do.

As I read my bible, I see that there is one thing and one thing only that one must do to be saved, as shown here in Acts 16:
"And brought them out, and said, Sirs, what must I do to be saved? And they said, Believe on the Lord Jesus Christ, and thou shalt be saved, and thy house." Acts 16:30,31

WHAT DOES IT MEAN TO BE BORN AGAIN? The phrase "born again" applies to people who have accepted Jesus as their Savior or Redeemer. The born again soul realizes that they are a sinner (Romans 3:23) and that the penalty for that sin is death (Romans 6:23). To rectify the circumstances, God sent His only Son to die in their place, to take the punishment for sin (Romans 5:8). After Jesus' death, He arose from the dead (1 Corinthians 15:3-6). Jesus is the only way to God (John 14:6) and He provides the blessing of salvation. Each person has the choice to receive or reject God's gift through faith (Ephesians 2:8-9) and experience new birth (John 3:1-8).

That's truly all there is to it – an honest and sincere belief within yourself that Jesus is who He said He is, that He is THE Way, THE Truth and THE Life (John 14:6). It's not complicated, and God purposely set it up that way to make it easy for us.

So what does it take to begin your personal relationship with God?
Jesus explained the process to a religious leader who came to meet with him secretly one night. He told him, "I tell you the truth, unless you are born again, you cannot see the Kingdom of God." John 3:3.
In order for you to begin the journey that leads to heaven you must be born again — this time spiritually. Physical birth produces physical life. Spiritual birth creates spiritual life.
Spiritual new birth is the gateway to a new beginning — the start of your journey with God.

Do You Know God Personally? God LOVES you and offers a wonderful PLAN for your life.
God's Love
"God so loved the world that He gave His one and only Son, that whoever believes in Him shall not perish, but have eternal life"(John 3:16).
God's Plan
[Jesus speaking] "I came that they might have life, and might have it abundantly" [that it might be full and meaningful" (John 10:10).
Why is it that most people are not experiencing the abundant life? Because…Man is SINFUL and SEPARATED from God. Therefore, he cannot know and experience God's love and plan for his life.
Man Is Sinful
"All have sinned and fall short of the glory of God" (Romans 3:23). Man was created to have fellowship with God; but, because of his stubborn self-will, he chose to go his own independent way, and fellowship with God was broken. This self-will, characterized by an attitude of active rebellion or passive indifference, is an evidence of what the Bible calls sin.
Man Is Separated
"The wages of sin is death" [spiritual separation from God] (Romans 6:23). Man is continually trying to reach God and the abundant life through his own efforts, such as a good life, philosophy, or religion – but he inevitably fails. The only way to bridge this gulf…

He Died in Our Place
"God demonstrates His own love toward us, in that while we were yet sinners, Christ died for us" (Romans 5:8). 
He Rose From the Dead
"Christ died for our sins…He was buried…He was raised on the third day, according to the Scriptures…He appeared to Peter, then to the twelve. After that He appeared to more than five hundred…" (1 Corinthians 15:3-6). 
He Is the Only Way to God
"Jesus said to him, 'I am the way, and the truth, and the life; no one comes to the Father, but through Me'" (John 14:6).

This diagram illustrates that God has bridged the gulf which separates us from Him by sending His Son, Jesus Christ, to die on the cross in our place to pay the penalty for our sins. It is not enough just to know this…We must individually RECEIVE Jesus Christ as Savior and Lord; then we can know and experience God's love and plan for our lives.
We Must Receive Christ
"As many as received Him, to them He gave the right to become children of God, even to those who believe in His name" (John 1:12) 
We Receive Christ Through Faith
"By grace you have been saved through faith; and that not of yourselves, it is the gift of God; not as a result of works, that no one should boast" (Ephesians 2:8,9).When We Receive Christ, We Experience a New Birth (John 3:1-8).
We Receive Christ by Personal Invitation
[Christ speaking] "Behold, I stand at the door and knock; if any one hears My voice and opens the door, I will come in to him" (Revelation 3:20). Receiving Christ involves turning to God from self (repentance) and trusting Christ to come into our lives to forgive our sins and to make us what He wants us to be. Just to agree intellectually that Jesus Christ is the Son of God and that He died on the cross for our sins is not enough. Nor is it enough to have an emotional experience. We receive Jesus Christ by faith, as an act of the will. All the work of salvation was done by Jesus Himself. He took upon Himself the punishment for our sins as well as the sins themselves, and went to the cross and paid for every sin that would ever be committed throughout history.

UNDERSTAND THAT YOU ARE A SINNER IN NEED OF A SAVIOUR!

CONFESS WITH YOUR MOUTH AND BELIEVE IN YOUR HEART THAT JESUS DIED FOR YOUR SINS AND THAT THE FATHER RAISED HIM FROM THE DEAD!

Ephesians 1:7
In whom we have redemption through his blood, the forgiveness of sins, according to the riches of his grace;

WHAT IS BIBLICAL REPENTANCE?
Biblical repentance is God centered repentance comes from the greek word 'METANOIA' which means change of one's mind and heart which imparts a new direction to the whole life.
Repent (To repent, in relation to salvation, is to change your mind from unbelief to belief in Jesus Christ. To being dead in your sins to a new creature in Christ) and believe in the Gospel.

THAT FINAL SCENE IS IMMINENT!! Everthing is NOT falling apart its falling into place! Don't delay putting your faith in Jesus Christ as Lord and Saviour of your life. Your not guaranteed a tommrow to make that call!The state of the world, combined with biblical prophecy, tells us that Jesus' quick return for us and sudden intervention in this world by rapturing us is ever so close!

Jesus blood was shed so FREELY
for you and me on that cross of CALVARY!
For 1 Corinthians 15 :1-4 gave us the GOSPEL
and Ephesians 2:8-9  thought us about his saving GRACE…and very very soon we will see OUR LORD AND SAVIOUR JESUS CHRIST face to FACE!"