Every once in a while we hear this warning on the news, and we hear the shocking news that counterfeit bills are circulating in our community. The authorities tell us what to look for, like how counterfeit bills are sometimes thicker, and the color isn't right. We are told that counterfeit bills lack the red and blue fibers embedded in the paper of the bills themselves, since technically real bills are made with a type of linen paper, which is not like typing paper. If spotting counterfeit bills is important, spotting the counterfeit forms of Christianity that the devil circulates among us is even more important. We are told in 1Thes. 5:21 "Test everything, hold on to the good." For centuries Satan has been trying to pass off a watered-down version of Christianity that just doesn't feel right, and which doesn't stand up to certain tests.

Here are just a few warning signs to look out for:
1. If someone promises you that following Jesus is easy, and that your life will be full of nothing but joy and victory, not to mention physical prosperity, it's counterfeit. On more than one occasion Jesus told his disciples to take up their crosses and follow him. We don't earn our salvation by doing that, but we do point people to the real Savior, Jesus, when we bear our crosses. If Christianity is all about an easy life, and never being sick, then Paul himself wouldn't be a Christian, because he had an unidentified "thorn" in his flesh that you can read about in 2 Corinthians 12.He said God taught him through his suffering. "But he said to me, "My grace is sufficient for you, for my power is made perfect in weakness," 2 Cor.12:9.
2. If someone says you have to do your part to save yourself, it is a counterfeit form of Christianity. Ask yourself, "Which one of my sins did Jesus NOT pay for on the cross?" If you can think of one, let me know, and I will explain that "It is finished" really means, "It is paid for, in full.
John 3:5-8 King James Version (KJV)
3 Jesus answered and said unto him, Verily, verily, I say unto thee, Except a man be born again, he cannot see the kingdom of God.
4 Nicodemus saith unto him, How can a man be born when he is old? can he enter the second time into his mother's womb, and be born?
5 Jesus answered, Verily, verily, I say unto thee, Except a man be born of water and of the Spirit, he cannot enter into the kingdom of God.
6 That which is born of the flesh is flesh; and that which is born of the Spirit is spirit.
7 Marvel not that I said unto thee, Ye must be born again.
8 The wind bloweth where it listeth, and thou hearest the sound thereof, but canst not tell whence it cometh, and whither it goeth: so is every one that is born of the Spirit.
Grace is grace, and Paul famously said…"For we maintain that a man is justified by faith apart from observing the law," Rom. 3:28. Even faith is a gift, according to Eph. 2:8-9!!

There is a difference between professing Christians are truly believing Christians Wearing a cross, going to church… will not save you unless you are born again !! There are many people out there professing the name of Jesus Christ. They call themselves Christians because they were baptized as an infant!
There is a major difference between professing something and truly believing and putting your faith and trust in something! The Bible makes it crystal clear that we must be born again ( John 3:1-8). We are born into this world through our mother's womb ( born of the flesh) and Jesus makes it very clear that we must be born again of the Spirit ( John 3:3)!

WHAT DOES IT MEAN TO BE BORN AGAIN?
The phrase "born again" applies to people who have accepted Jesus as their Savior or Redeemer. The born again soul realizes that they are a sinner (Romans 3:23) and that the penalty for that sin is death (Romans 6:23). To rectify the circumstances, God sent His only Son to die in their place, to take the punishment for sin (Romans 5:8). After Jesus' death, He arose from the dead (1 Corinthians 15:3-6). Jesus is the only way to God (John 14:6) and He provides the blessing of salvation. Each person has the choice to receive or reject God's gift through faith (Ephesians 2:8-9) and experience new birth (John 3:1-8). 


There must be a conversion…and this conversion happens when you put your full faith and trust in the blood that Jesus shed for you on the cross at Calvary, and in his death, burial and ressurection! The Gospel of your Salvation is found in 1 Corinthians 15:1-4


Yes we are still going to make mistakes but when you are born again…you will want to run from sin…not towards sin!!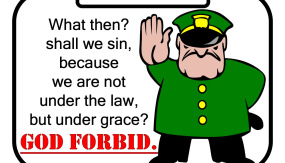 As God's children we are His representatives in a world of darkness and as the body of Christ are called to be salt and light in a sick and sinful world.


WHAT IS BIBLICAL REPENTANCE?
Biblical repentance is God centered repentance comes from the greek word 'METANOIA' which means change of one's mind and heart which imparts a new direction to the whole life.
Repent (To repent, in relation to salvation, is to change your mind from unbelief to belief in Jesus Christ. To being dead in your sins to a new creature in Christ) and believe in the Gospel.
Jesus left all his glory and came down from heaven to die on the cross of calvary just for you!!
Jesus shed his precious blood for you!!
Please accept Jesus!! Time is up!!
We are purchased with a price…his blood!!!
If you have not yet placed your faith in Jesus, please, please do so before it is too late to avoid the terror that is coming upon our world. Allow God's Spirit to open your heart to the truth of the Gospel found in the words of Scripture where we read that Christ died on the cross for our sins, was buried, rose from the dead on the third day, ascended to heaven, and is coming again for His church.
As a true born again Christian you are in this world BUT NOT OF THIS WORLD!