Israel has been carrying out a campaign-between-the-wars since 2013 to prevent Iran and its proxies, including Hezbollah, from obtaining advanced weapons to use against the Jewish state and from entrenching themselves in Syria.

The attacks have three main purposes.
They are:
To diminish Iranian capabilities being shipped to Hezbollah and other Iranian militias working to open a low-intensity military front threatening Israel's northern border;

To maintain Israel's freedom of action and air supremacy in its neighborhood and the Middle East in general by minimizing Syrian military capabilities, more specifically anti-aircraft missile sites and their support systems; and

To send a message of deterrence to three main actors in the region: Assad's regime, Iran and its emissaries, and Russia.

Damascus is the oldest continually-inhabited city in existence. Many prophecy experts think that the sudden destruction of Damascus will be the catalyst that triggers the Ezekiel 38 war, or will occur in conjunction with the Ezekiel 38 war.

These 2600+ year old prophecies have not been fulfilled as of yet. Damascus, though ravaged by the Syrian Civil War, still stands and still has people living there (perhaps Jeremiah 49:23-27 is occurring in our day as a lead up to the full destruction of Damascus). As we've see recently in the news, there are several Russian, Iranian, and Syrian military installations in and around Damascus, as well as chemical weapons and the headquarters of several terrorist groups.

Iran is setting up shop in Damascus and openly state their religiously-driven plans to destroy Israel. Airstrikes in 2017 and 2018 by Israel against weapons convoys (gifts from Iran to Hezbollah), and an Iranian built installments near Damascus makes one wonder how close we are to Isaiah 17 and Ezekiel 38.

We're not told who destroys Damascus or how it is destroyed, but surrounding verses suggest it's during conflict with Israel. Recent events suggest it may be a preemptive strike by Israel necessary for her survival!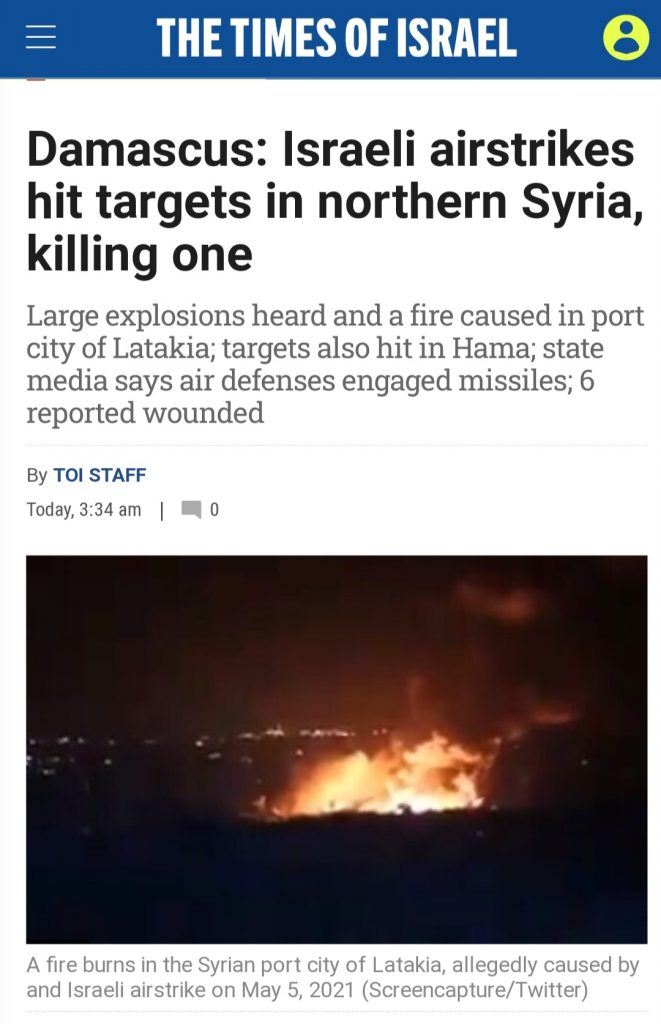 ▪︎ ISRAEL CARRIED OUT LARGE SCALE AIR STRIKES ON TARGETS AT WESTERN CENTRAL  :                                                                DAMASCUS, (BM) –The Israeli Air Force has carried out a large-scale air strike last night on targets of the Syrian army!
▪︎ ISRAEL WIDE SCALE STRIKES HIT IRANIAN SYRIAN TARGETS NEAR DAMASCUS :                Israel has said it attacked Iranian and Syrian military targets near Damascus in retaliation to Syrian rockets fired towards Israel the day before. Syria's air defenses destroyed most of Israel's missiles.
▪︎ SIX KILLED IN ISRAELI AIR RAID ON DAMASCUS :                                                          Six people have been killed in an Israeli air attack on Damascus, a war monitor saidon Monday, as Israel confirmed raids on the Syrian capital as well as on the besieged Gaza Strip.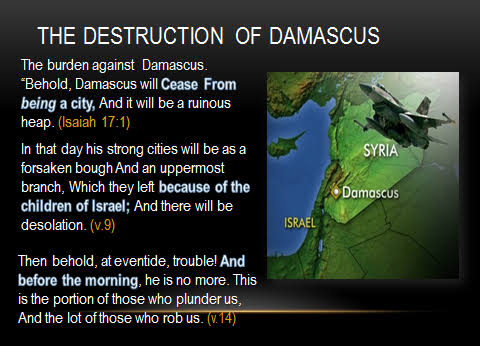 ▪︎ IN RARE MOVE, ISRAEL CONFIRMS ATTACKING IRAN FORCES IN SYRIA : JERUSALEM (AP) —  In an extraordinary statement, the Israeli military confirmed early Monday that it attacked Iranian military targets in Syria, hours after carrying out a rare daylight air raid near the Damascus International Airport.

▪︎ ISRAEL CLAIMS RESPONSIBILITY FOR AIRSTRIKES NEAR DAMASCUS, SAYING IT FOILED 'LARGE-SCALE ATTACK' BY IRAN :      The Israel Defense Forces claimed responsibility for the airstrikes near Damascus on Saturday evening, saying it was necessary to thwart multiple attacks by what it called killer, or kamikaze, drones.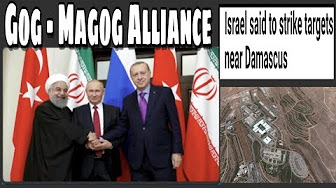 ▪︎ DESPITE ISRAELI STRIKES, IRANIAN FORCES MASSING ON SYRIAN BORDER! :  Tens of thousands of Iranian-linked militiamen have been integrated into Syrian army – with many of them now stationed near Israeli border.
▪︎ RUSSIA DEMANDS US"LEAVE SYRIA AND DEAL WITH YOUR OWN PROBLEMS"AMID PROTESTS! :                                                          Instead of "protecting" oil fields in Eastern Syria, should the US Army be protecting the streets of America?
▪︎ ISRAELI MISSILE ATTACK ON DAMASCUS 'KILLS 7 FIGHTERS'! :                                      Israel launched a missile attack on military targets near Damascus on Thursday night, killing three Syrian and four Iranian fighters.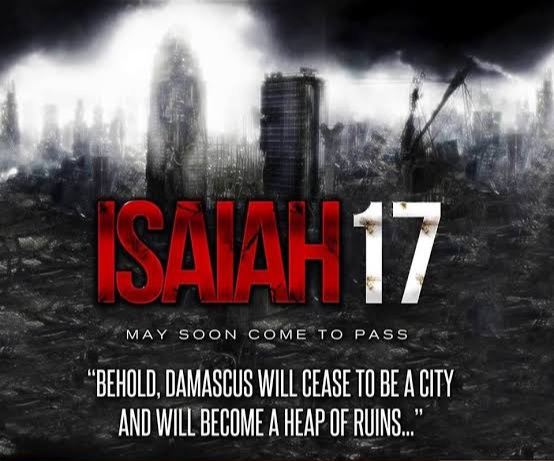 Can you see Isaiah 17 and Ezekiel 38 written all over these headlines?!

• Iran Won't Calm Down Until It Avenges Soleimani's Assassination: Rouhani!
• Fatah's New Year Resolution : Terror, Terror And More Terror!
• Israel, Saudi Arabia reportedly pushing Trump for a strike on Iran ahead of Biden inauguration!
• 'Hezbollah attack on northern Israel is very likely'!
• Iran commander vows 'resistance' a year after Soleimani killing!                                                        • Report: Iranian Revolutionary Guard Commander Killed in Syria!
• Iranian official: The end of Israel is near!
• Top Iran adviser vows 'calculated and decisive' response to nuke chief's killing!

• Iran's army blames US along with Israel for Iranian nuclear scientist's assassination!
• Iran Threatens Revenge 'Like a Thunderbolt'
• Iran Accuses Israel Of Seeking To Provoke "Full-Blown War" With Brazen Assassination!
• Israeli minister warns of war if Biden returns to Iran Deal!
• If Biden is President an Israel Iran war could be on the horizon top Israeli minister warns!
• Harris: Biden administration would reverse several Trump policies on Palestinians!
• If Biden wins Israel could be 'forced' to take action against Iran, says minister!
• Rabbi of Noahide court warns a Biden victory means Gog Magog War!
• Iranian President Hassan Rouhani Says Winner of US Election Will 'Surrender To Iran'!
• Trump has 2 months left to attack Iran, and here's why he might!
• 3 reasons to expect a potential US-Israeli strike on Iran in December!
• Israel, US planning to attack Iran during Trump's final days!
• Trump's former adviser: Israel could attack Iran before Biden takes office!
• Iranian MP mocks threats of Israeli war on Iran!
• Iran warns Israel of 'crushing' reply to 'hit and run' strikes in Syria!

THE STAGE IS SET! With the stage being set, you need is what I call a CURTAIN RAISER that being ISAIAH 17 and it is on the verge! Isaiah 17 will most likely be the catalyst to Ezekiel 38!